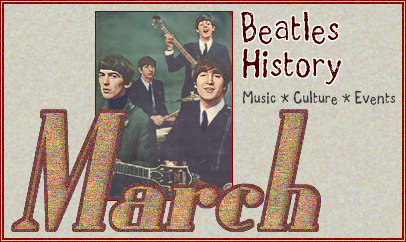 History offers
a chance
to truly
understand
how the past
impacts the now.


Follow our
daily timelime
of historical
events to
discover the
role The Beatles
played in changing
the modern world.
THE FOLLOWING EVENTS TOOK PLACE ON MARCH 29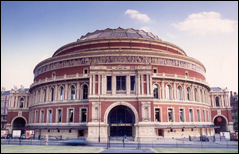 1848--For the first time in recorded history, Niagara Falls stops flowing. An ice jam in the Niagara river above the rim of the falls caused the water to stop.

1867--The British North America Act establishes the Dominion of Canada comprising Quebec, Ontario, Nova Scotia and New Brunswick.

1871--Albert Hall is opened in London by Queen Victoria.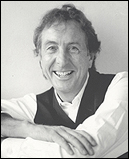 1943--British comedian Eric Idle is born.

1962--The Beatles perform at the Odd Spot Club, Liverpool.

1963--The Beatles, on the Chris Montez / Tommy Roe tour, perform at the Odeon Cinema, Loampit Vale, Lewisham, London.

1964--The first true Pirate Radio station, Radio Caroline, is established off the coast of England.


1965--Filming for the movie "Help!" continues at Twickenham Studios, shooting the lab scene with Professor Foot and Algernon, where Ringo is hooked up to a machine so they can get the sacrificial ring he is wearing. The ring doesn't come off of his finger, but, instead, his pants fall down.

1967--The Beatles in the recording studio (Studio Two, EMI Studios, London). Good Morning Good Morning is completed with the overdubbing of the animal effects selected the previous night. Being For the Benefit of Mr. Kite is brought to near-completion with the overdubbing of the elaborate sound effects created on February 20, along with an organ piece played by George Martin and harmonica parts played by George Harrison and John Lennon. Then recording begins on With a Little Help From My Friends. Each take begins with the portion where The Beatles sing "Bil-ly Shears." They record 10 takes of the rhythm track, then Ringo overdubs a double-tracked lead vocal.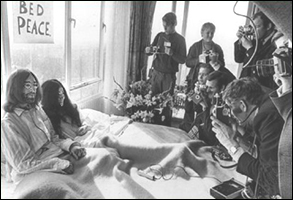 1969--Day 5 of John and Yoko's "Amsterdam Bed-In For Peace." John sings Don't Let Me Down for Dutch radio, and Donald Zec of The Mirror talks with Lennon. The Modern Jazz Quartet are amongst the day's visitors. In the evening, John watches his interview with Robbie Dale (from March 26) and he sees Dutch group, The Buffoons, and wants to meet them.

1970--John Lennon sends a phone message that is broadcast to a gathering of 8,000 demonstrators at Victoria Park, Bethel Green, East London. The demonstration is being held to advocate nuclear disarmament. During the message, John reveals that Yoko is again pregnant, the baby being expected in October (but she will miscarry again later in the year).

1981--A memorial service is held for John Lennon at Liverpool's Anglican Cathedral, under protest from local Conservative politicians.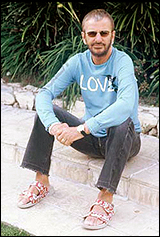 1982--UK release of The Beatles compilation LP, Reel Music (Parlophone). Contains songs from The Beatles movies. Songs: A Hard Day's Night, I Should Have Known Better, Can't Buy Me Love, And I Love Her, Help!, You've Got to Hide Your Love Away, Ticket to Ride, Magical Mystery Tour, I Am the Walrus, Yellow Submarine, All You Need Is Love, Let It Be, Get Back, and The Long and Winding Road.

1986--The first legitimate Beatles records are released in the Soviet Union. Of course, bootleg recordings had been circulating there for years.

1999--Tonight's addition of the two-hour A&E program "Live By Request" featuring Ringo and His All-Starr Band, fails to materialize. The 9 p.m. show was due to take place before a live audience from Sony Music Studios in New York City.

For more day-by-day history go to HistoryUnlimited.net