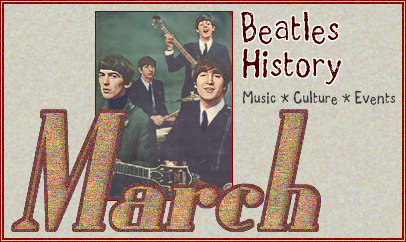 History offers
a chance
to truly
understand
how the past
impacts the now.


Follow our
daily timelime
of historical
events to
discover the
role The Beatles
played in changing
the modern world.
THE FOLLOWING EVENTS TOOK PLACE ON MARCH 26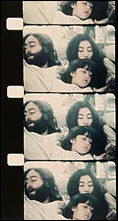 1668--England takes control of Bombay, India.

1780--The British Gazette and Sunday Monitor, the first Sunday newspaper in Britain, is published.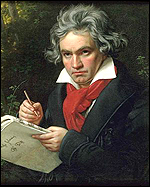 1790--US Congress passes the Naturalization Act, which requires a two-year residency in order to become an American citizen.

1827--German composer Ludwig van Beethoven dies in Vienna.

1885--The Eastman Film Company manufactures the first commercial motion picture film.

1886--The first cremation takes place in England.

1931--Leonard Nimoy, Mr. Spock of "Star Trek," is born.

1944--Diana Ross is born Diana Earle in Detroit, Michigan. As lead singer of The Supremes she had an amazing string of hits for the Motown label during the 1960s, including Where Did Our Love Go and Come See About Me.

1946--Johnny Crawford is born in Los Angeles. He was a child actor on the hit TV series "The Rifleman" and a top 10 hit-maker with 1962's Cindy's Birthday.

1961--The Beatles perform at the Casbah Coffee Club, West Derby, Liverpool, their last performance before traveling to Hamburg, West Germany, for their second visit.

1962--The Beatles perform at the Cavern Club -- a lunchtime show.

1963--The Beatles, on tour with Chris Montez and Tommy Roe, perform at the Granada Cinema in Mansfield.

1964--Filming at the Scala Theatre in London for "A Hard Day's Night."

1969--John and Yoko hold the second day of their Amsterdam "Bed-In For Peace." They give a television interview with Robbie Dale for Jam TROS TV. They also record some of the material that is eventually released as Amsterdam, one side of their third LP, The Wedding Album.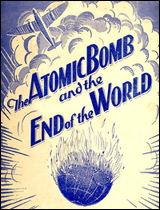 1970--The US announces the 500th nuclear explosion since 1945.

1971--East Pakistan proclaimes its independence, taking the name Bangladesh.

1973--Women are allowed on to the floor of the London Stock Exchange for the first time.

1975--"Tommy," the film based on the rock opera by the group, The Who, has its premiere in London.

1976--Wings guitarist, Jimmy McCullough, breaks a finger when he slips in his hotel bathroom after the last show of the band's European tour (in Paris). The injury pushes back (by three weeks) the start of Paul McCartney's tour of the US.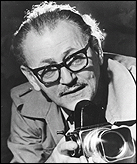 1986--Photographer, Dezo Hoffman (who befriended The Beatles and took more photos of the group during their early career than any other photographer) dies, following a heart attack he suffered in the middle of the month, which left him in a coma. He was cremated at Golder's Green crematorium on April 1, where Dick James was also cremated. Hoffman's Beatles photos were eventually acquired by Apple.

1999--The Amsterdam Hilton, site of John and Yoko's March 1969 Bed-In For Peace, opens an exhibition of John Lennon's art to celebrate the 30th anniversary of the Bed-In. This is the largest exhibition of Lennon's art ever shown, and it includes pieces from the "Bag One" series which, when first exhibited in London in 1970, were confiscated by police as being obscene. Some of Lennon's lyrics are also on display (Day Tripper, Nowhere Man, Woman, Real Love, and Beautiful Boy). Half of the works on display are for sale, with one piece to be raffled for charity. The exhibition runs through April 5.

For more day-by-day history go to HistoryUnlimited.net