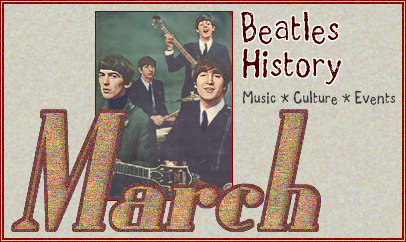 History offers
a chance
to truly
understand
how the past
impacts the now.


Follow our
daily timelime
of historical
events to
discover the
role The Beatles
played in changing
the modern world.
THE FOLLOWING EVENTS TOOK PLACE ON MARCH 25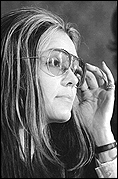 1807--The slave trade is abolished in England.

1807--The first railway passenger service is established in England.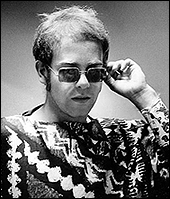 1934--Feminist author-activist Gloria Steinem is born.

1938--Hoyt Axton (singer, musician, songwriter) is born in Oklahoma. Among the songs he wrote are: Greenback Dollar, The Pusher, and Joy to the World. His mother, Mae Boren Axton, wrote Elvis Presley's Heartbreak Hotel.

1939--Billboard agazine introduces the Hillbilly (Country) music chart.

1947--Flamboyant English pop singer-pianist Sir Elton John is born Reginald Dwight in Pinner, England.

1954--Radio Corporation of America (RCA) begins commercial production of TV sets that are equipped to receive programs in "living color." These console-type sets were huge and cost buyers $1,000, or more.

1960--Roy Orbison records Only the Lonely.

1961--Elvis Presley performs his last live show for eight years at Block Arena in Pearl Harbor, Hawaii. The show is a benefit and $62,000 is raised for the U.S.S. Arizona memorial fund.

1962--The Beatles perform at the Casbah Coffee Club, West Derby, Liverpool.

1963--On a rare day off from recording and performing, The Beatles spend the day with photographer Dezo Hoffman, who shoots both still photos and some 8mm movie footage of The Beatles at a variety of locations around Liverpool. From this day come the famous 'bombsite' pictures used on the cover of the Twist and Shout EP.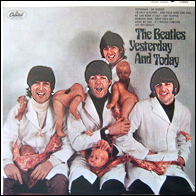 1964--Filming at the Scala Theatre in London for "A Hard Day's Night."

1964--The Beatles make their first appearance on Britain's "Top of the Pops," singing Can't Buy Me Love.

1966--The Beatles pose for photos for the cover of the American LP Yesterday and Today, taken by photographer Robert Whitaker. The Beatles pose in butcher's smocks, with dismembered dolls and pieces of butchered meat. One of these is used for the famous / infamous "butcher" album cover that is recalled / banned by horrified Capitol Records executives.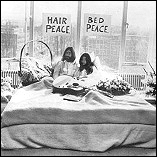 1969--John Lennon and Yoko Ono spend their honeymoon staging a week-long Bed-In For Peace in Room 902 of the Amsterdam Hilton. The "event" is chronicled in the Beatles' song The Ballad of John and Yoko: "Drove from Paris to the Amsterdam Hilton / Talking in our bed for a week / The news people said / 'Hey, what you doin' in bed?' / I said, 'We're only tryin' to get us some peace!'" -- John Lennon. For a week, John and Yoko give international interviews that are reported by newspapers, radio, television, and newsreels worldwide. John and Yoko ignore the hostility, incredulity, and guffaws with which much of the world responds to their peace campaign. The media plays right into their hands, spreading the peace message even when that isn't their intent. John and Yoko become clearly defined as champions of peace and humanitarianism. Said John: "We're staying in bed for a week, to register our protest against all the suffering and violence in the world." The week-long event is filmed, and a 60-minute film, "Honeymoon" is edited from the footage. During the week, John and Yoko also record audio selections that will comprise one side of their third "experimental" LP, The Wedding Album. Years later, John seemed to delight in telling how the reporters were so keen to get into their hotel room, since they thought that he and Yoko would be having sex in bed in front of them. After Two Virgins, who knew what the couple might do?

1970--Phil Spector continues transforming the "Get Back" tapes into the Let It Be album. Editing and re-mixing For You Blue and Two of Us. He also works on Teddy Boy, which will be dropped from the album, partly due to the fact that the song is included on Paul McCartney's soon-to-be-released solo album, McCartney.

For more day-by-day history go to HistoryUnlimited.net