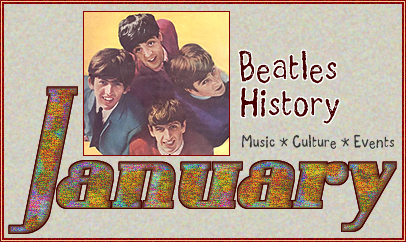 History offers
a chance
to truly
understand
how the past
impacts the now.


Follow our
daily timelime
of historical
events to
discover the
role The Beatles
played in changing
the modern world.
THE FOLLOWING EVENTS TOOK PLACE ON JANUARY 12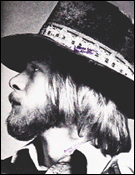 1932--Newspaper columnist, Ed Sullivan, joins CBS radio in a program of gossip and interviews.

1941--Blues musician, Long John Baldry, is born in London. He gave both Rod Stewart and Elton John their first breaks in the music business by employing them to play in his band. He is best remembered for his hit, Don't Try To Lay No Boogie Woogie on the King of Rock and Roll.

1949--The Chicago-based children's show, "Kukla, Fran and Ollie," makes its national debut on NBC-TV. Fran Allison is the hostess.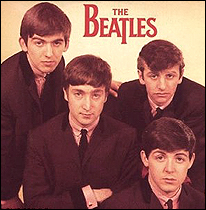 1962--The Beatles perform two night shows, one at the Cavern Club and the other at the Tower Ballroom in New Brighton. The Beatles were made headliners at the Tower show when the advertised star, Screaming Lord Sutch, failed to appear.

1963--The Beatles perform at the Invicta Ballroom, Chatham, Kent.

1964--The Beatles appear live (for the second time) on the popular Associated TeleVision program "Val Parnell's Sunday Night at the London Palladium." When The Beatles had played for this show on October 13, 1963, their fee had been £250. Now, just three months later, their fee is £1,000. The Beatles perform in a comedy skit and perform five songs, I Want to Hold Your Hand, This Boy, All My Loving, Money, and Twist and Shout.

1965--The Beatles put on two performances of "Another Beatles Christmas Show" at the Hammersmith Odeon in London.


1965--"Hullabaloo" premieres on NBC-TV. Featured acts include host Jack Jones, The New Christy Minstrels, comedian Woody Allen, actress-singer Joey Heatherton, and a segment from London in which Brian Epstein presents The Zombies and Gerry and the Pacemakers.

1966--President Johnson says the US should stay in South Vietnam until communist aggression ends.

1967--The Beatles in the recording studio (Studio Three, EMI Studios, London). More outside musicians are brought into the studio with The Beatles to record overdubs for Penny Lane. Two trumpet parts, two oboes, two cors anglais, and a double bass are recorded. Trumpets are played by Bert Courtley and Duncan Campbell, oboes/cors anglais by Dick Morgan and Mike Winfield, and double bass by Frank Clarke.

1968--George Harrison, in EMI's Bombay studio, records the instrumental track for The Inner Light. The vocals will be recorded back in England, at Abbey Road studios, on February 6 and 8. The Indian musicians who had been performing George's Wonderwall soundtrack score, provide musical accompaniment. Five takes are recorded of The Inner Light instrumental track.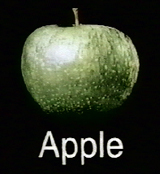 1968--Beatles Film Productions, Ltd. is renamed Apple Films, Ltd. Apple Music, Ltd. is renamed Apple Corps, Ltd. For its initial year, Apple is very much Paul McCartney's brainchild; John Lennon approves of the principle, but would rather someone else did the work.

1969--All four Beatles gather at Ringo Starr's house to discuss their problems; the feud between George Harrison and John Lennon remains intractable.

1969--London premiere of the motion picture "Wonderwall," which features George Harrison's musical score.

1970--US release of the Badfinger single, Come and Get It, written and produced by Paul McCartney.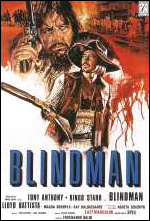 1972--The US premiere of Ringo Starr's movie, "Blindman," in Chicago.

1974--Today's Melody Maker features a story on its front page headlined, "Beatles To Get Back?" The report reads, "The Beatles back together again? It could happen, according to Paul McCartney." Commenting in New York, he says: "We have broken up as a band, but I'd like to see us work together on a loose basis, and I think we will."

1977--In Aylesbury, England, Keith Richards is slapped with a fine for £750 after being found guilty of possessing cocaine, but he is acquitted of an LSD charge. Richards ran into trouble with the law following a car crash on May 19, 1976.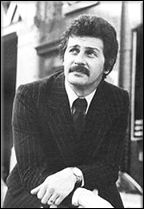 1980--Paul McCartney, his wife, Linda, their children, and Wings leave Heathrow Airport in London enroute to Japan. During the course of their journey, the entourage stops briefly in New York and takes up residence at the Stanhope Hotel, situated on the other side of Central Park to John and Yoko's Dakota residence.

1981--US release of the John Lennon / Yoko Ono single Woman / Beautiful Boys (Geffen).

1981--An interview with Yoko Ono is published in People magazine. The piece, written by Playboy magazine reporter David Sheff, is entitled "Yoko: How Is She Holding Up?" and features the subheading,"The eulogies ended, Yoko Ono faces the pain of life without John."

1982--Former Beatles drummer Pete Best records an interview for inclusion on the unauthorized Beatles US triple album, Like Dreamers Do.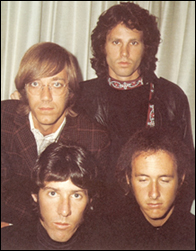 1993--The rock supergroup, Cream, reunite and are inducted into the Rock and Roll Hall of Fame in the ceremony held in Los Angeles. Other inductees are Creedence Clearwater Revival, The Doors, Van Morrison, Sly and the Family Stone, Frankie Lymon, Dinah Washington, and Etta James. (The reclusive Sly Stone appears at the ceremony, but says nothing. He's later found to be living in sheltered housing in Los Angeles.)

1995--The Rock and Roll Hall of Fame holds its annual induction dinner to add Led Zeppelin, The Allman Brothers Band, Martha and the Vandellas, Neil Young, Janis Joplin, Al Green, and Frank Zappa to its ranks.

1998--At New York's Waldorf-Astoria Hotel, the Rock and Roll Hall of Fame inducts The Eagles, Fleetwood Mac, The Mamas and The Papas, Santana, Lloyd Price, Gene Vincent, Allen Toussaint, and Jelly Roll Morton.


For more day-by-day history go to HistoryUnlimited.net