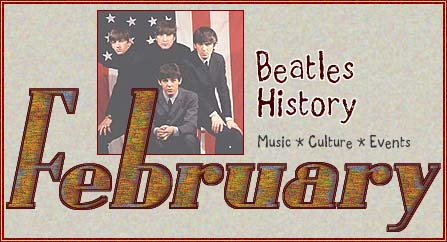 History offers
a chance
to truly
understand
how the past
impacts the now.


Follow our
daily timelime
of historical
events to
discover the
role The Beatles
played in changing
the modern world.
THE FOLLOWING EVENTS TOOK PLACE ON FEBRUARY 5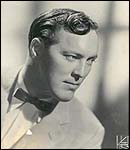 1941--Barrett Strong is born in Westpoint, Mississippi. As a singer, his hit Money (That's What I Want) provided songwriter Berry Gordy with the seed money to start Motown Records.

1942--Cory Wells, vocalist for Three Dog Night, is born in Buffalo, New York.

1957--Bill Haley arrives from New York on the liner Queen Elizabeth at Southampton, for his UK concert debut and is greeted by 5,000 fans. Haley is the first American rock artist to tour the UK.

1961--The Beatles perform at Blair Hall, Walton, Liverpool.

1962--The Beatles perform at the Cavern Club at lunchtime. That night they perform at the Kingsway Club in Southport. Drummer Pete Best is ill and unable to perform with The Beatles for these two shows, and John, Paul, and George are unanimous in wanting Ringo Starr to sit in as Best's temporary replacement. Since Ringo's group, Rory Storm and the Hurricanes, has a day off, Ringo accepts, and performs with The Beatles.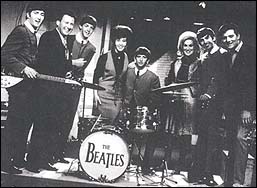 1963--Back on the Helen Shapiro tour, The Beatles perform at the Gaumont Cinema, Doncaster, Yorkshire.

1964--Their Olympia Theatre bookings completed, The Beatles fly from France's Le Bourget airport to London Airport, and they are greeted by 100 excited schoolgirls (and in the middle of a school day, too!).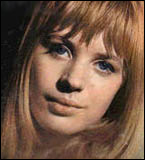 1965--Beatles manager, Brian Epstein, is approached by Baroness Erisso, who wants to know if he's interested in managing her daughter, Marianne Faithfull.

1967--The Beatles film the Penny Lane promotional video. They go to Stratford in the East End of London, where they are filmed riding white horses and walking around Angel Lane from about noon to 4:00 p.m. The film director, on a separate date, goes to Liverpool to shoot location shots of the real Penny Lane, with some of that footage spliced in with the sequences featuring The Beatles, to give the illusion that The Beatles are walking along the real Penny Lane.

1968--Ringo Starr rehearses for an appearance on the Cilla Black television show "Cilla," scheduled for live broadcast on February 6.

1969--The Beatles Yellow Submarine album, the soundtrack to the animated film of that name, is awarded a gold record. The album contains only four previously unreleased Beatles songs: George Harrison's It's All Too Much and Only a Northern Song and the Lennon-McCartney songs, Hey Bulldog and All Together Now.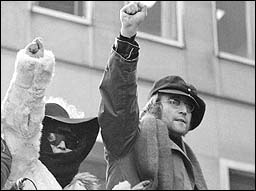 1972--In temperatures well below freezing, John Lennon and Yoko Ono take to the streets of New York with a group of 400 to protest outside the BOAC offices against British policy in Northern Ireland. They sing Luck of the Irish to the other demonstrators, then return to their apartment to dictate a press release.

1975--Terry Doran, George Harrison's longtime personal assistant, resigns from Oops Publishing Ltd., one of George's publishing companies. Doran, a Liverpudlian who had been responsible for maintaining The Beatles' cars for many years, was immortalized as "the man from the motor trade" in She's Leaving Home.

1981--Reports surface that the surviving Beatles are reuniting to record a tribute to John Lennon.

1988--Rumors in the American televison industry suggest that Ringo Starr will soon star in his first TV comedy series, playing the role of a major rock star whose wife dies, leavng him to bring up their children alone. After much deliberation, Ringo will turn down the role in July.

For more day-by-day history go to HistoryUnlimited.net