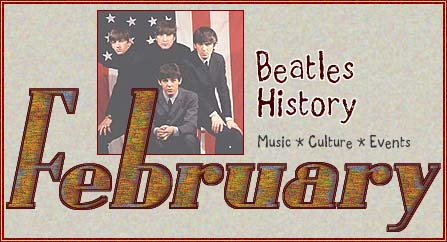 History offers
a chance
to truly
understand
how the past
impacts the now.


Follow our
daily timelime
of historical
events to
discover the
role The Beatles
played in changing
the modern world.
THE FOLLOWING EVENTS TOOK PLACE ON FEBRUARY 13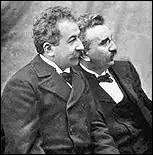 1895--The Lumiere Brothers are granted a patent in France for their machine "to film and view chronophotographic proofs"...one of the earliest film projectors.

1914--The American Society of Composers, Authors and Publishers (ASCAP) forms in New York City.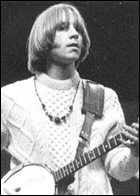 1920--The League of Nations recognizes the perpetual neutrality of Switzerland.

1942--Peter Tork (Peter Halsten Thorkelson), of the pop group The Monkees, is born in Washington, D.C.

1962--The Beatles perform at the Cavern Club -- a lunchtime show.

1962--Brian Epstein and George Martin meet for the first time, to discuss the possibilities of Parlophone offering The Beatles a recording contract. Brian Epstein plays some 78 rpm records, made from The Beatles' Decca audition tapes, for Martin, who expresses some interest. Still, it would be nearly three months before Martin re-establishes contact with Epstein.

1963--The Beatles perform at the Majestic Ballroom in Hull.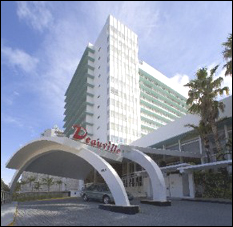 1964--The Beatles fly from New York to Miami Beach, Florida, for their second live appearance on "The Ed Sullivan Show," to be broadcast from the Deauville Hotel.

1967--US release of The Beatles' single Strawberry Fields Forever / Penny Lane (Capitol). 10 weeks on Billboard chart; highest position #1.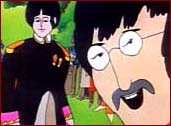 1967--The Beatles in the recording studio (Studio Two, EMI Studios, London). The Beatles record Only A Northern Song, but the song would not be completed until April 20 and would not be released until its appearance on the Yellow Submarine LP in 1969. George Harrison, not having a name for the song (again), used "Not Known" as the working title. The Beatles record nine takes of the basic rhythm track. The session begins at 7:00 p.m. and runs until 3:30 a.m.

1975--John Lennon appears as an uninvited, but very welcome, guest DJ for three hours on Scott Muni's WNEW-FM radio show in New York. He brings with him his new Rock 'n' Roll album and discusses the reasons why he chose to record each track.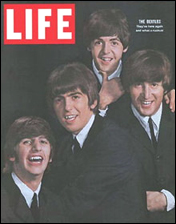 1984--Capitol Records celebrates the 20th anniversary of The Beatles' first US visit by reissuing I Want To Hold Your Hand, complete with a reprint of its original black and white picture sleeve. To promote the release, Capitol mounts a massive advertising campaign, which includes 40,000 posters and 2,500 t-shirts and pinback buttons. To coincide with the 20th anniversary celebrations, Life magazine features The Beatles on its cover (just as it did in 1964), as does Rolling Stone.

1993--Paul McCartney and his band appear on "Saturday Night Live."

1994--In the UK newspaper, Mail On Sunday, an article appears which carries the headline: "The Beatles Get Back." It announces that: "The Beatles are getting back together for a one-off concert that will be the biggest rock event ever staged. The three surviving Beatles are set to play alongside John Lennon's sons to a live audience of more than a million people. Paul McCartney, George Harrison and Ringo Starr will each earn £20 million for appearing on stage on the great lawn at Central Park in New York later this year." Of course, this never happened.

1995--UK release of The Beatles' single Baby It's You / I'll Follow the Sun / Devil in Her Heart / Boys (Parlophone / Apple). Highest UK chart position is #7.

For more day-by-day history go to HistoryUnlimited.net