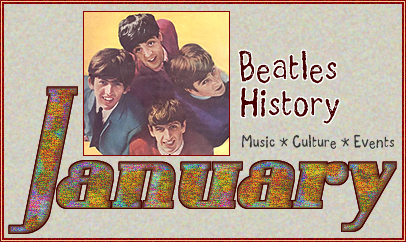 History offers
a chance
to truly
understand
how the past
impacts the now.


Follow our
daily timelime
of historical
events to
discover the
role The Beatles
played in changing
the modern world.
THE FOLLOWING EVENTS TOOK PLACE ON JANUARY 27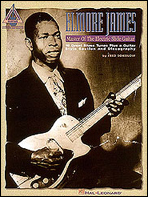 1880--Thomas Edison patents the electric incandescent lamp.

1918--Guitarist Elmore James is born.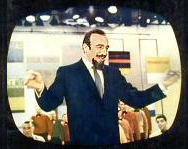 1948--The first tape recorder is sold.

1961--"Sing Along with Mitch" premieres on NBC-TV.

1961--The Beatles perform at the Casbah Coffee Club, West Derby, Liverpool.

1962--The Beatles perform at the Kingsway Club, Southport.

1964--The Beatles perform two shows at the Olympia Theatre in Paris, France.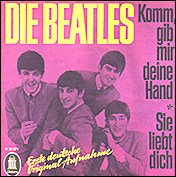 1964--The Beatles in the recording studio (Pathe Marconi Studios, Boulogne sur Seine, Paris, France). This was The Beatles' first and only studio recording session for EMI held outside of the UK. George Martin had flown in from England to oversee the recording session, bringing with him tapes of instrument-only tracks of The Beatles' songs She Loves You and I Want to Hold Your Hand. EMI's West German branch had finally persuaded Brian Epstein and The Beatles that they would be unable to sell large quantities of records in Germany unless they were recorded in the German language. A translator coached John, Paul, and George, although their familiarity with the German language from their Hamburg days made things much easier. The Beatles record 11 takes of Komm, Gib Mir Deine Hand (I Want to Hold Your Hand), recording new vocals over the existing instrumental track. Sie Liebt Dich (She Loves You), was recorded entirely new, instruments and all, in 14 takes. Then, The Beatles recorded four takes of Can't Buy Me Love, nearly completing the song, which would require only a George Harrison lead guitar overdub and a Paul McCartney vocal overdub to finish it up. The Beatles completed their work quickly, and they were able to cancel another recording session that had been booked for January 31. Take 2 of Can't Buy Me Love (with main guitar solo from Take 1) is included on The Beatles Anthology 1 (Disc 2, Track 8). (2039)

1965--John and Cynthia Lennon fly to the Alps for a ten-day skiing vacation.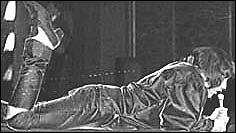 1965--During a concert in London, pop-rock singer P.J. Proby splits his pants on stage, significantly increasing his "naughty" reputation. Next month, he'll be banned by Britian's ABC theater chain for his new habit of purposely splitting his trousers on stage for dramatic effect. He later secures work recording demos for Elvis.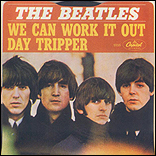 1966--We Can Work It Out regains the #1 single position in the US, for its third week at #1.

1968--The Bee Gees play their first concert in the US at California's Anaheim Convention Center, making $50,000.

1969--The Beatles in the recording studio (Apple Studios, London). After agreeing that they will perform live on the Apple offices rooftop the next day, The Beatles devote themselves to light-hearted rehearsals. Recording Teddy Boy, One After 909, John's song I Want You [which will be re-recorded for Abbey Road using the title I Want You (She's So Heavy)]. They also record jams of Not Fade Away, Mailman, Bring Me No More Blues, and one of their old Cavern standards, Besame Mucho. The recording of Mailman, Bring Me No More Blues, a Buddy Holly song, is included on The Beatles Anthology 3 (Disc two, Track 11).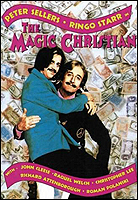 1970--Ringo Starr's newest film, "The Magic Christian," has its US premiere in Los Angeles.

1970--In New York Federal District Court, Allen Klein is convicted on 10 separate tax violations.

1972--Paul and Linda McCartney head to New York where they have arranged to meet John and Yoko. During dinner John and Paul agree to stop "slagging each other off in the press."

1982--Paul McCartney appears on BBC radio's "Desert Island Discs." His selections include, Elvis Presley's Heartbreak Hotel, Chuck Berry's Sweet Little Sixteen, John Lennon's Beautiful Boy, and Little Richard's Tutti Frutti.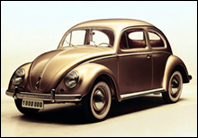 1984--Michael Jackson is burned during the filming of a Pepsi commercial. The pyrotechnics that where used in his dance sequence, set his hair on fire. He was hospitalized and recovered in a reasonably short time.

1989--After finally securing the rights from Geffen Records in America, EMI and Capitol issue John and Yoko's 1980 album Double Fantasy on CD and LP in the US and the UK.

1998--Volkswagen announces that it is negotiating with the surviving Beatles on the release of a special edition of its Beetle car.

For more day-by-day history go to HistoryUnlimited.net