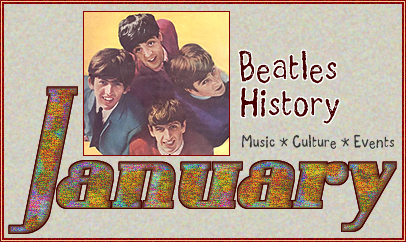 History offers
a chance
to truly
understand
how the past
impacts the now.


Follow our
daily timelime
of historical
events to
discover the
role The Beatles
played in changing
the modern world.
THE FOLLOWING EVENTS TOOK PLACE ON JANUARY 17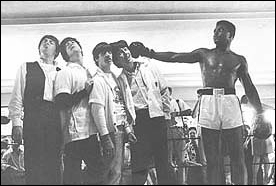 1942--US boxer Muhammad Ali is born Cassius Clay in Louisville, Kentucky. He became the first world heavyweight boxing champion to win the title three times. Clay and The Beatles enjoyed a world-wide photo op when they met in Miami in February, 1964, just as Beatlemania was hitting America.

1943--Chris Montez is born Christopher Montanez in Los Angeles. He went from a Ritchie Valens follower to a hit-maker in his own right with the song, Let's Dance.

1948--Mick Taylor, guitarist with The Rolling Stones from 1969 to 1974, is born in Hereford, England.

1962--The Beatles perform at the Cavern Club at lunchtime and then again at night.

1963--The Beatles perform at the Cavern Club at lunchtime; at night they appear at the Majestic Ballroom, Birkenhead. At the Majestic, every ticket had been sold in advance, leaving 500 disappointed fans waiting outside.

1964--The Beatles perform two shows at the Olympia Theatre in Paris, France.

1964--According to New Musical Express, the Beatles have sold seven million records in Britain.

1964--VeeJay Records files a motion in New York Supreme Court against Capitol Records and Swan Records, seeking an injuction restraining Capitol and Swan from manufacturing, distributing, advertising or otherwise disposing of recordings by The Beatles.



1967--An article appears in today's Daily Mail about the "holes in our roads." The snippet gives John Lennon an idea for a lyric in his song, A Day in the Life. The line is: "...four thousand holes in Blackburn, Lancashire."

1967--The Beatles in the recording studio (Studio Two, EMI Studios, London). Penny Lane is completed with the overdubbing of a piccolo trumpet part, played by David Mason using a B-flat piccolo trumpet. Paul McCartney had seen/heard Mason during a BBC2 television program of the English Chamber Orchestra performing Bach's Brandenburg Concerto No. 2 in F Major. The Beatles Anthology 2 includes a remix version of Penny Lane that highlights features from the many different takes that make up the original master, plus an extra piccolo trumpet bit at the end and an extra "suitable ending" (Disc two, Track 4).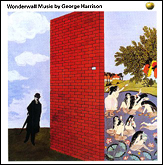 1968--George Harrison returns to London from India, where he has been recording the Wonderwall soundtrack. John Lennon, Paul McCartney, Ringo Starr, Brian Jones, Donovan, and Cilla Black attend a release party in London for Grapefruit's debut, Around Grapefruit.

1969--UK release of The Beatles' LP Yellow Submarine (Apple). The Beatles' tenth album. Songs: Yellow Submarine, Only a Northern Song, All Together Now, Hey Bulldog, It's All Too Much, All You Need Is Love, and one side of George Martin instrumental music from the film. Highest chart position: #3.

1970--The Doors perform the first of two nights at New York's Felt Forum. The dates are recorded for their live album, Absolutely Live.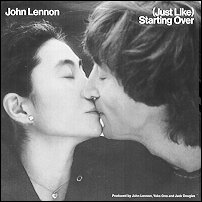 1974--Dean Martin's son, Dino (of Dino, Desi and Billy), is busted for possession and sale of two machine guns. He is later released on $5,000 bail.

1980--In Japan, Paul McCartney is questioned for over six hours about the marijuana that was found on him. He says that it was smuggled in for his own personal consumption and he that he intended to smoke it during the concert performances. He spends his second night alone in his cell at the detention center. It is revealed that if Paul is prosecuted, he could face a prison sentence of up to seven years under Japan's stringent drug laws. Wings' 11-date concert tour is officially cancelled.

1981--John Lennon's single, (Just Like) Starting Over, is #1 in the US charts for the fourth straight week (its final week at #1).

1984--The US Supreme Court rules that private use of home VCRs to tape TV programs for later viewing does not violate federal copyright laws.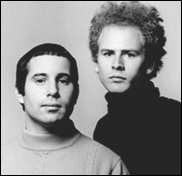 1987--The Music Box program, "Off The Wall," reveals that a total of 70 "pornographic" photos of Paul and Linda McCartney have been stolen from the couple.

1990--The Rock and Roll Hall of Fame inducts The Who, Simon and Garfunkel, The Platters, The Kinks, The Four Tops, The Four Seasons, and Hank Ballard.

1996--The Rock and Roll Hall of Fame inducts David Bowie, The Velvet Underground, Jefferson Airplane, Gladys Knight, Little Willie John, Pink Floyd, Pete Seeger, The Shirelles, and Tom Donahue.

For more day-by-day history go to HistoryUnlimited.net