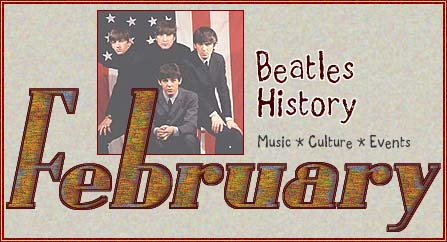 History offers
a chance
to truly
understand
how the past
impacts the now.


Follow our
daily timelime
of historical
events to
discover the
role The Beatles
played in changing
the modern world.
THE FOLLOWING EVENTS TOOK PLACE ON FEBRUARY 10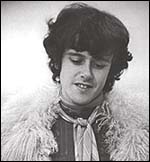 1946--Singer Donovan is born Donovan Phillip Leitch near Glasgow, Scotland.

1961--The Beatles perform at Aintree Institute, Aintree, Liverpool, and at Lathom Hall, Seaforth, Liverpool.

1962--The Beatles perform at the Youth Club, St. Paul's Presbyterian Church Hall, Tranmere, Birkenhead, Cheshire.

1964--In the wake of last night's appearance on "The Ed Sullivan Show," The Beatles have become overnight sensations. Elvis Presley sends them a telegram of congratulations and the Fab Four hold a press conference at New York's Plaza Hotel. Q: "When do you rehearse?" Lennon: "We don't." McCartney: "Yeah, of course we do." Lennon: "Paul does, we don't." Portents of things much later to come.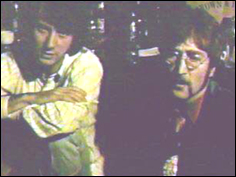 1967--The Beatles in the recording studio (Studio One, EMI Studios, London). Recording of the orchestral build-up for the middle and end of A Day in the Life. The crashing piano chord ending has not yet been created. At this point, The Beatles record a long vocal "hummmmmmmmmmm" as the ending. The piano ending will replace it on February 22. The orchestra members have, at The Beatles' request, worn full evening dress along with novelty items. One violinist wears a red clown's nose, while another wears a fake gorilla's paw on his bow hand. Others are wearing funny hats and/or other assorted "carnival novelties." The proceedings were filmed for a possible "Sgt. Pepper's Lonely Hearts Club Band" television special which was ultimately abandoned. This night later became known as the "A Day in the Life Party." The Beatles are visited in the studio by Pattie Harrison, Mick Jagger, Marianne Faithfull, Keith Richards, Mike (and Phyllis) Nesmith, Donovan, and The Fool's Simon and Marijke. The Beatles Anthology 2 contains a composite mix made up of several outtakes of A Day in the Life (Disc two, Track 5).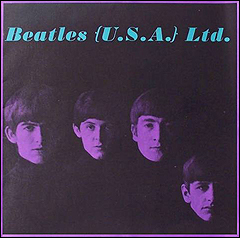 1968--The Beatles close Beatles U.S.A. Ltd., their American fan club and business office, and fire their US press agents, severing all American business connections. They also withdraw from the late Brian Epstein's NEMS Enterprises and turn all business affairs over to their newly formed record company, Apple.

1973--The historic Liverpool club, the Cavern, is given a three-month reprieve by British Rail, who are constructing an underground railroad, necesssitating the demolition of the club. Should the club have to move, says owner Roy Adams, he could at least preserve the original cellar room where The Beatles performed 292 times back in the early sixties.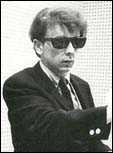 1975--Legendary record producer Phil Spector is injured in a serious car accident, but details are, for unknown reasons, kept secret. The accident takes place somewhere between Los Angeles and Phoenix, Arizona, and according to a statement released by Spector's office, he suffered multiple head and body injuries. It is also said that he is going to require plastic surgery. However, no other information is released and many speculate that he had a second accident on his way back from the hospital. Even some of his closest pals know nothing about the incident. John Lennon is dismayed to hear this news for a number of reasons. He had been frantically trying to find Spector in order to get the master tapes of the aborted Rock 'n' Roll album sessions. This turn of events leaves John in the lurch about this for quite some time. (He does, however, at a later date retrieve the tapes from Spector.)

1986--John Lennon's Live in New York City LP is released in the US. (Its release is delayed in the UK.)

For more day-by-day history go to HistoryUnlimited.net