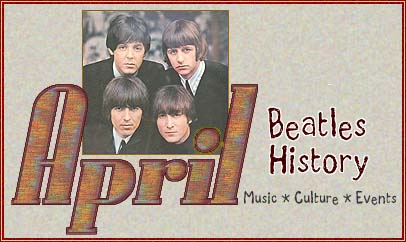 History offers
a chance
to truly
understand
how the past
impacts the now.


Follow our
daily timelime
of historical
events to
discover the
role The Beatles
played in changing
the modern world.
THE FOLLOWING EVENTS TOOK PLACE ON APRIL 15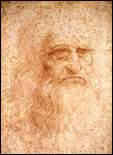 1452--Leonardo da Vinci (painter, sculptor, scientist and visionary) is born in Italy.

1912--Titanic sinks at 2:27 a.m. in the North Atlantic.

1923--At New York's Rialto Theatre, Lee De Forest screens a selection of musical shorts demonstrating his sound-on-film process, the first sound films to be shown to a paying audience.

1927--Albert Goldman, reviled biographer of John Lennon and Elvis Presley, is born in Dormont, Pennsylvania.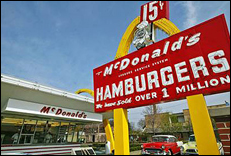 1929-- Adrian Cadbury, chocolate candy manufacturer, is born.

1944--Rock musician Dave Edmunds is born in Cardiff, Wales.

1952--Franklin National Bank issues the first bank credit card.

1955--Ray Kroc starts the McDonald's chain of fast food restaurants.

1961--The Beatles perform at the Top Ten Club, Reeperbahn, Hamburg, West Germany.

1962--The Beatles perform at the Star-Club, Hamburg, West Germany.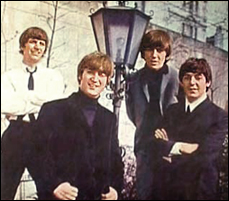 1963--The Beatles perform at the Riverside Dancing Club, Tenbury Wells, Worcestershire.

1964--Outdoors filming for "A Hard Day's Night." Outside the Scala Theatre in Scala Street, in Tottenham Street, and at Charlotte Mews.

1964--The Beatles have a photo session at the walled garden of Les Ambassadeurs. An interview with Ed Sullivan for his TV show is also conducted there.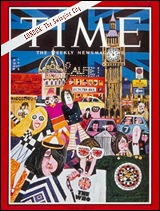 1966--The cover story in Time magazine is titled "London: The Swinging City."

1991--The home video of "Lennon: A Tribute," videotaped at the Liverpool tribute concert on May 5, 1990, is officially released.

1998--During a holiday at their Arizona ranch, Paul and Linda McCartney go horseback riding together. As things turn out, it will be for the last time.

1999--Mojo magazine publishes poll results naming the greatest pop singer of all time: John Lennon. The top singers in the poll after Lennon are Elvis Presley (#2), Aretha Franklin (#3), Frank Sinatra (#4), Bob Dylan (#5), Roy Orbison (#6), and Paul McCartney (#7).


For more day-by-day history go to HistoryUnlimited.net