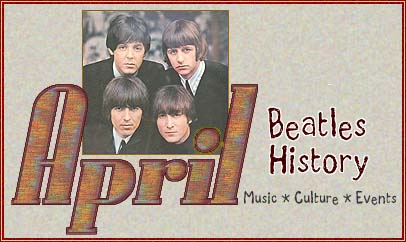 History offers
a chance
to truly
understand
how the past
impacts the now.


Follow our
daily timelime
of historical
events to
discover the
role The Beatles
played in changing
the modern world.
THE FOLLOWING EVENTS TOOK PLACE ON APRIL 1

CLICK HERE TO SEE THE SPECIAL APRIL FOOL'S DAY EDITION OF BEATLES / LENNON HISTORY IN LADYJEAN'S FUNHOUSE!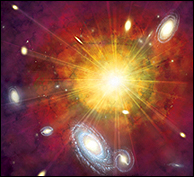 1875--The Times of London became the first newspaper to print a daily weather chart.

1948--Reggae singer, Jimmy Cliff, is born. He is most well-known for the hit LP, The Harder They Come.

1952--The Big Bang theory is proposed in the Physical Review by Alpher, Bethe and Gamow.

1957--Cadence Records releases the Everly Brothers' Bye Bye Love, a song rejected by 30 labels before Cadence picked it up. It will will go to #2 on the pop chart and #1 on the Country & Western chart.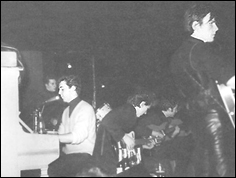 1961--The Beatles perform at the Top Ten Club, Reeperbahn, Hamburg, West Germany. This is the first of 92 straight nights playing at this club, during which The Beatles will log a staggering 503 hours on stage. They play seven hours per night on weekdays, eight hours on weekends (with a 15-minute break each hour). The grueling schedule will hone their musical skills until, by the time they return to Liverpool, they will be the best band around. It is during this visit that Astrid Kirchherr will cut Stu Sutcliffe's hair into the style destined to become known as the "Beatle haircut." At first, John and the others laugh heartily at Stu's new hair style, but with the exception of Pete Best, The Beatles soon adopt the haircut themselves. Stu Sutcliffe occasionally plays on stage with The Beatles during this second Hamburg trip.

1962--The Beatles perform at the Casbah Coffee Club, Liverpool.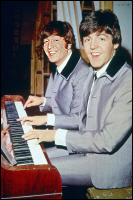 1963--The Beatles record two radio appearances for later broadcast, both for the BBC program "Side by Side." Each week The Karl Denver Trio would host a guest group on the show, opening each show with a duet version of the song Side by Side sung by the Trio and that show's guest act. Since The Beatles recorded two programs on the same day, it was decided to record "Side by Side" only once, using the same version for both programs. For the first radio show, The Beatles record I Saw Her Standing There, Do You Want to Know a Secret, Baby It's You, Please Please Me, From Me to You, and Misery. That show is broadcast on April 22. The second program, which features the songs From Me to You, Long Tall Sally, A Taste of Honey, Chains, Thank You Girl, and Boys, is broadcast on May 13. The recordings are made in Studio One of BBC Piccadilly Studios, London.

1964--Filming at the Scala Theatre in London for "A Hard Day's Night."

1964--John Lennon meets his father, Freddie Lennon, for the first time in 17 years.

1965--The Beatles are busy filming scenes for their second movie, "Help!" at Twickenham Film Studios.

1967--The Beatles in the recording studio (Studio One, EMI Studios, London). Under pressure to complete Sgt. Pepper's Lonely Hearts Club Band, The Beatles record, in one night, Sgt. Pepper's Lonely Hearts Club Band (Reprise). They tape nine takes of the basic rhythm track, overdub vocals, percussion, and audience sounds. The session starts at 7:00 p.m. and runs until 6:00 a.m. Take 5 of the song was released on The Beatles Anthology 2 (Disc two, Track 12).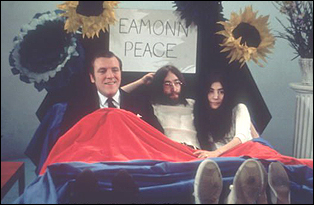 1969--John Lennon and Yoko Ono tape an appearance on Thames TV's "Today" news program, where they are interviewed by host Eamonn Andrews. John and Yoko appear from inside a white bag, and they proceed to discuss their "Bagism" philosophy, good-naturedly responding to their host's friendly, but fun-poking questions. John and Yoko say that they are "willing to be the world's clowns" to spread the message of peace, and that it is especially appropriate since this is April Fool's Day. They then invite Andrews into the bag with them. Above their heads is a poster proclaiming "EAMONN PEACE." A fun time is had by all. [Note: one source claims that John and Yoko appeared on this program in a bed, not in a bag].

1969--John Lennon tells the English newspaper The Daily Express, "I'm down to my last £50,000."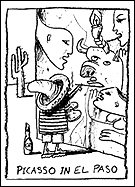 1970--Phil Spector gathers a large orchestral-choral group to record the lush orchestration for The Long and Winding Road and Across the Universe (in Studio One of EMI Studios, London). During the session, Spector manages to anger just about everyone there. Ringo Starr, the only Beatle in attendance at this last recording session for a Beatles record (discounting the latter-day "Anthology" recordings using John Lennon demo tapes), manages to keep things moving, and he plays drums during the recording session.

1970--The London Arts Gallery is on trial for exhibiting 'indecent' John Lennon lithographs. The defense lawyers compare John Lennon's work with that of Pablo Picasso.

1970--John Lennon and Yoko Ono issue an April Fool's Day press release that announces they will have dual sex-change operations.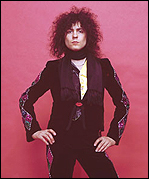 1972--John Lennon wrote again to Melody Maker, this time in response to the March 18 claim that "Marc Bolan was now as important as Lennon or Dylan and that people like Lennon and Jagger were now checking him out." John writes: "I ain't never heard Jeepster, tho I heard and liked Get It On and his first hit. Anyway, we know where all these 'new licks' come from...right, Marc? By the way, Marc's checking us out not vice-versa! He called us, babe! Anyway, he's ok, but don't push yer luck. Love, Lennon, Ono."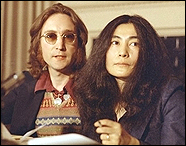 1973--On April Fool's Day, John Lennon and Yoko Ono hold a press conference to announce the creation of their conceptual community, Nutopia. John says that the national flag of Nutopia will be a tissue, which he and Yoko proudly wave.

1974--This morning (after having attended, the night before, John Lennon's Sunday night jam session), Paul and Linda McCartney return to John's rented beach house. John awakes at around 3 p.m. and joins a group of his friends who are relaxing by the pool. Keith Moon's friend and assistant, Dougal Butler, snaps a picture of John and Paul together poolside. This polaroid snapshot turns out to be the last photo ever taken of John and Paul together.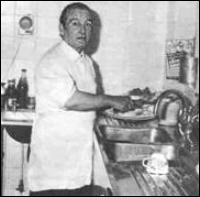 1976--John Lennon's father, Alfred "Freddie" Lennon, dies at Brighton General Hospital in England at the age of 63. John's relationship with his father, who had deserted him as a child and then showed up years later to sponge off of John's wealth, had been strained, but they had become somewhat reconciled in recent years. Over the final weeks of Freddie's life, John did what he could to make further amends: knowing that his father was dying of cancer, he had many phone conversations with him in an attempt to finally make peace.

1979--John Lennon hires a small yacht for a cruise around Palm Beach, Florida. Accompanying him and Yoko are Yoko's nieces Reiko, Akiko, and Tokato, as well as Julian, Sean, Helen Seaman (Fred's aunt), and the 12-year-old daughter of the Lennons' Palm Beach real estate agent. (At the end of the month, Julian would returned to England; that would be the last time he would see his father.)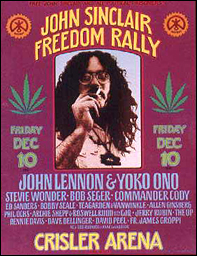 1980--Bijou Phillips, daughter of John Phillips of The Mamas and The Papas, is born.

1984--Marvin Gaye, age 44, is shot to death by his father, Marvin Gaye, Sr., in Los Angeles, California.

1989--World premiere of John Lennon and Yoko Ono's 1971 film, "Ten For Two," documenting the John Sinclair benefit concert of December 10, 1971. Screenings are held this day and the next at the Royal Oak Music Theater and Michigan Theater, Ann Arbor, Michigan.

1990--US re-release of John Lennon / Yoko Ono double album Some Time in New York City on double CD (Capitol). Contains the same songs as the vinyl release.

For more day-by-day history go to HistoryUnlimited.net